August Tunes of Passion: 4 unforgettable nights on triangle mountain
4 Unforgettable Nights on Triangle Mountain
Four concerts, four groups, four completely different programs, and all featuring passionate music that will be streamed from Triangle Mountain in Victoria, British Columbia through this web site!  Links for each of these concert streams will be available through the buttons on this page at the times indicated for each concert, and will be available for 5 days.  There are no tickets or secret passwords, but donations will be gratefully accepted. More details about the groups and concerts are provided further below.
Broke and Blue performs amoureuse
Claude Bolling's 2nd suite for flute and Jazz piano Trio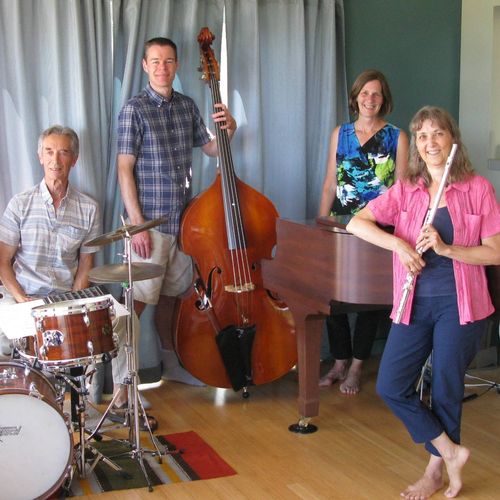 Diane Berry, flute; Kathryn Le Gros, piano; Ryan Tandy, bass; Bert Hamer, drums
Broke and Blue came together when pianist Kathryn Le Gros and flutist Diane Berry first discovered their mutual love of the music of French jazz pianist, Claude Bolling (1930-2020).  With two suites for flute and jazz piano, the California Suite as well as a number of other pieces, there is a rich choice of wonderful music available to them.  Bolling's fusion of classical and jazz elements in his work is a wonderful vehicle for these two classically trained, versatile musicians. Both are experienced performers, connected to a number of ensembles in and around Victoria, embracing a number of different genres and styles.  In the years since forming Broke and Blue, they have become regular performers on Victoria's Jazz Vespers circuit, and will be performing at Hermann's Oct 24, 2021
on the 'hat performs Afterglow
eclectic mix of jazz and canadian women composers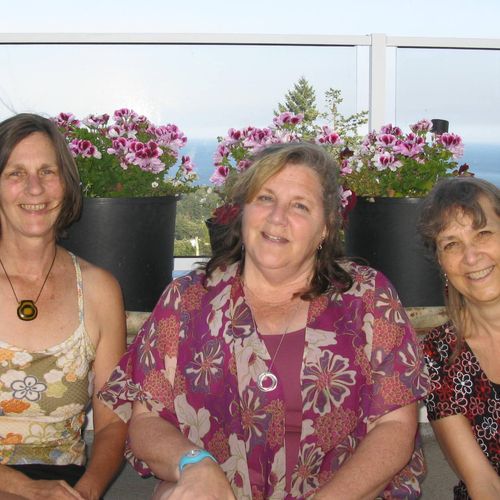 on the 'Hat is a relatively new ensemble made up of musical friends Marnie Setka-Mooney, soprano, Kathryn Le Gros, piano and Diane Berry, flute.  They have played together for a number of recitals and concerts, but after playing for a live-streamed event celebrating Lent, they decided to make it official.  Some of their earliest performances were concerts of contemporary classical music, particularly that of Leila Lustig, and Diane Berry.   While all three are classical musicians, their love of the music of a variety of genres has meant they have all played with other ensembles specializing in jazz, folk, and even alternative rock.  They now bring that eclectic mix of music to their programs, with the same enthusiasm and skill. The name of the group is inspired by the Malahat Mountain on Southern Vancouver Island that connects the three musicians.