Welcome to the show! Thanks for joining us.
Music from the Aerie, performed by aerie Trio
Music from the Aerie, an evening of classical chamber music, is performed by Diane Berry, flute; Nathan Jacklin, cello; and  Kathryn Le Gros, piano and clarinet.  The program and artist bios for the concert are provided below.
The video will be available starting at 7pm, Saturday, August 14 and remains accessible until Thursday, August 19, 10pm PST. 
Please consider "paying what you can" to support the musicians for this concert, through the donate button just below. Thank you to SoundOn for a grant. It has made this concert series possible by covering production/promotion expenses. Your donations will go directly to the musicians. Also be sure to sign up for our e-newsletter and follow us on Facebook through the button and link further below.
Sorry, the streamed video "Music from the Aerie" is no longer available. Be sure to watch for the remaining streamed videos from August Tunes of Passion: 4 Unforgettable Nights on Triangle Mountain.
Concert Program
1.  Piano Trio in D+, Hob XV-16, Op 67 No. 2,  Joseph Haydn (1732 – 1809) 
 Andantino più tosto allegretto, 2nd Movement 
  Vivace assai, 3rd movement 
2. Oblivion, Astor Piazolla  (1921 – 1992)  (arr by Dimitriy Varelas)  
3. Suite for Cello and Jazz Piano, Claude Bolling (1930 – 2020)
4. Thousand Years, Hodges (1978-) & Perri (1986- ), arr Diane Berry  for flute, clarinet and cello 
5. Trio for Flute Cello and Piano Op 63, Carl Maria von Weber (1786-1826) 
Schafers Klage, 3rd movement 
Scherzo, 2nd  movement 
6. Trio for Flute Cello and Piano, Bohuslav Martinu (1890-1959)
Poco allegretto, 1st Movement 
7.  Flower Song from Lakme,  Leo Delibes (1836- 1891), arr A.L. Christopherson for clarinet, flute and cello 
8.  Pavanne Op 50, Gabriel Faure  (1845 – 1924) arr R. Kamada for flute, clarinet and cello  
9.  Three Aquarelles,  Phillipe Gaubert (1879-1941)
No.2  Soir d'Automne 
No. 3  Serenade 
10.  Suite for Flute and Jazz Piano, Claude Bolling (1930-2020)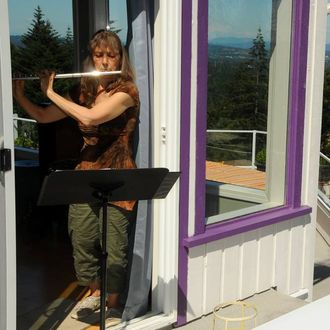 Diane Berry, flute
Diane Berry grew up in Toronto graduating from the music program at York University and since then she has been working as a private teacher and freelance flutist.  She began composing in her thirties.
She is a registered music teacher, an associate composer of the Canadian Music Centre, a member of the Association of Canadian Women Composers, the International Alliance for Women in Music, the Victoria Composer's Collective and the Canadian League of Composers.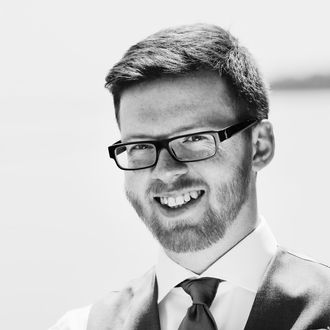 Nathan Jacklin, Cello
Nathan Jacklin is the Director of Strings and Orchestra at Oak Bay High School. He holds a Bachelor Music and a Master of Arts in Social, Cultural, and Foundational Studies from the University of Victoria. Nathan is also the Associate Conductor for the Civic Orchestra of Victoria and has conducted orchestras from all over the Island, including the Cowichan Consort Orchestra, Meridiem Wind Ensemble, and the Juan de Fuca Community Orchestra. He is a founding member of the Victoria Cello Quartet and performs regularly as a cellist around town, including with the Victoria Symphony. Nathan has been fortunate to perform and record with a wide number of artists, most recently including award-winning folk band West My Friend and Juno-nominated singer Chelsea Amber.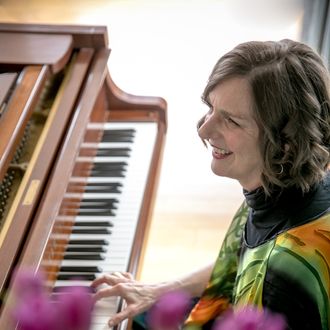 Kathryn Le_Gros, Piano
Kathryn enjoys playing piano and clarinet in chamber music and other small ensembles.  After graduating Wilfrid Laurier's Bachelor of Music program with a major in two instruments, she co-founded the Kitchener Waterloo Chamber Orchestra (and was also the manager for several years). She was a regular recitalist in southern Ontario before moving to Victoria in the 1990's. In Victoria, she has played in classical and jazz trios quartets and quintets, as well as performed with singers and other instrumentalists.  Recent performances on both clarinet and piano include An Die Musik (an evening of Schubert music), Amor (an evening of Spanish music) and Summer Fayre (light summer and garden music)  with Resonance, Spring Romantique with cello and singers, classical repertoire with the Aerie Trio, light jazz with Broke and Blue (featuring music of Claude Bolling) and jazz with 5 Shadez of Blue. In addition to her musical pursuits, Kathryn had successful careers in downtown management and postsecondary education before recently retiring.