Welcome to the show! Thanks for joining us.
AFterglow, performed by on the 'hat
Afterglow is a contemporary classical music concert  featuring an eclectic mix of jazz, and and music by Canadian women composers. It is performed by Marnie Setka-Mooney, soprano;  Diane Berry, flute;  and  Kathryn Le Gros, piano and drum.  The program and artist bios (performers and Canadian composers) for the concert are provided below.
The video will be available starting at 7pm PDT, Saturday, August 28 and remains accessible until Thursday, September 2, 10pm PDT. 
Please consider "paying what you can" to support the musicians for this concert, through the donate button just below. Thank you to SoundOn for a grant. It has made this concert series possible by covering production/promotion expenses. Your donations will go directly to the musicians. Also be sure to sign up for our e-newsletter and follow us on Facebook through the button and link further below.
Sorry, the Afterglow streamed concert is no longer available.
In addition to the financial support for the August Tunes of Passion series from SoundON and Creative BC/Province of BC, on the 'hat is grateful for the financial support from the Association of Canadian Women Composers/Association Compositrices Canadiennes (ACWC/ACC) for this concert. Afterglow is part of ACWC/ACC's 40th anniversary celebration.
Concert Program
1. Kawartha Sunrise, Christie Morrison  (1955 - ) *   
2. Introductory Remarks, Leila Lustig   (1944 - )  *    ***
3. Me and that Black Haired Boy, Leila Lustig  (1944 - )  *      ***
4. The Look of Love , David and Bacharach, arr. Diana Krall 
5. L'abeille le papillon, Henri Salvador (1917 - 2008) 
6. The Language Police, Sylvia Rickard (1937 - )  *     ***
7. Favourite Things,  arr. Diane Berry  
8. Once I Heard, Diane Berry   (1959)  *   ***
9. Winters End, Diane Berry (1959 - ) *    ***
10. I Can See Clearly Now, Johnny Nash (1940 - 2020) ,  arr. Diane Berry  
11. Over the rainbow, Harold Arlen and Yip Harburg, arr Eva Cassidy 
12. Accentuate the Positive, Harold Arlen and Johnny Mercer, arr.           Diane Berry 
13. After the dazzle of day, Harry Somers (1925 - 1999)  **    *** 
* ACWC/ACC member  (all still living) 
** another Canadian composer
*** lyrics available; see button for link
Performer Bio's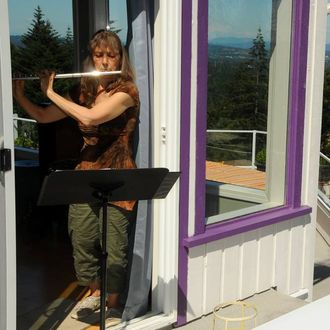 Diane Berry, flute
Diane Berry grew up in Toronto graduating from the music program at York University and since then she has been working as a private teacher and freelance flutist.  She began composing in her thirties.
She was a founding member of the trio Two Flutes & a Violin based in Smithers, and with them, performed throughout central British Columbia.  Since moving to Victoria in 2003, she has been soloist with the Hampton Community Orchestra, has given a number of piano and flute recitals with pianist Charlotte Ridgeway, has performed with Resonance and is a member of both the Aerie Trio and Broke and Blue.
She is a registered music teacher, an associate composer of the Canadian Music Centre, a member of the Association of Canadian Women Composers, the International Alliance for Women in Music, the Victoria Composer's Collective and the Canadian League of Composers.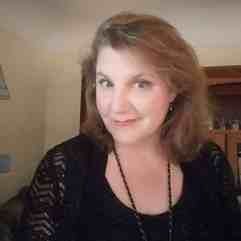 Marnie Setka-Mooney, Soprano
Marnie Setka-Mooney is active in Victoria as both a performer and teacher. She has her AVCM (voice) designation, and a Bachelor of Music (Vocal Performance) from UBC, having studied with Catherine Young in Victoria and French Tickner at UBC. Over the years, Marnie has sung professionally as a recitalist in Winnipeg (Women of Note), Europe, the United States, Vancouver (Cantata Singers), Kelowna (Philharmonic Orchestra), and Victoria (Bel Canto/Viva), while also being a frequent guest soloist at locations all around B.C, as well as in Mexico.  As a performer, she enjoys premiering new compositions, especially those of the Victoria Composers Collective.
On Faculty at the VCM since 1998, Marnie has also taught at Pearson College, the Victoria School of Ideal Education and she has been on faculty at the Canadian College of Performing Arts (Musical Theatre). A Choral Conductor for over a decade, Marnie's current conducting role is with Sing Victoria Children and Teens' Choir. Marnie is an active member of the National Association of Teachers of Singing, a BC Registered Music Teacher; she has recently begun serving as the Mid-Island representative for the BC Choral Federation and is the new Director of Music Together Mid Island, a research based early childhood music program for families.